Reproduction
Knitting and crocheting (how inconvenient that English has two separate words for this) for babies is addictive. Such cute tiny things. So quick to make. Yet, with all the shaping of a big-person garment. Yay!
It's a crochet jacket for my niece. I feel kinda bleh about it. It's a bit stiff, but that's common with crochet. It's a pretty green, though. None of that minty green crap.
Here is a picture from the booklet ("Gifts from Heaven: Baby Sweaters to Knit and Crochet") of the finished product.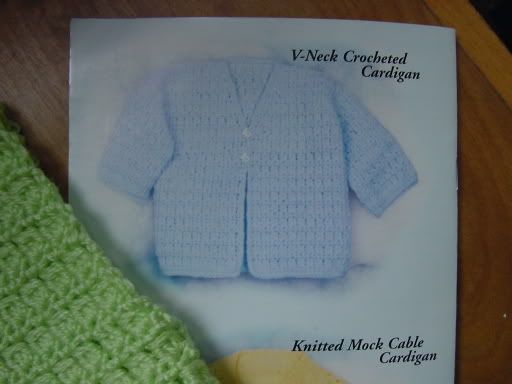 And the Garnstudio baby catalog for the summer came out, and everything is SO CUTE. It's a good thing I know about 10 pregnant women/recent mothers at the moment.